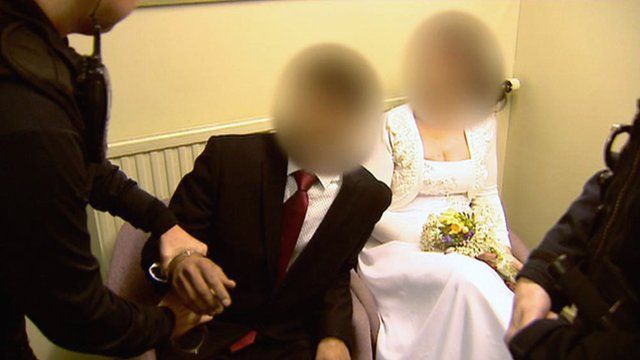 Video
Sham weddings disrupted by UK Border Agency officers
Work has begun to track down illegal immigrants who try to marry in an attempt to remain in the UK.
The UK Border Agency has started routine liaison with registration office staff to identify suspicious weddings.
Immigration officers then swoop on the unsuspecting couples to stop them tying the knot.
BBC Reporting Scotland accompanied officers as they intervened in sham weddings in Annan and Gretna.