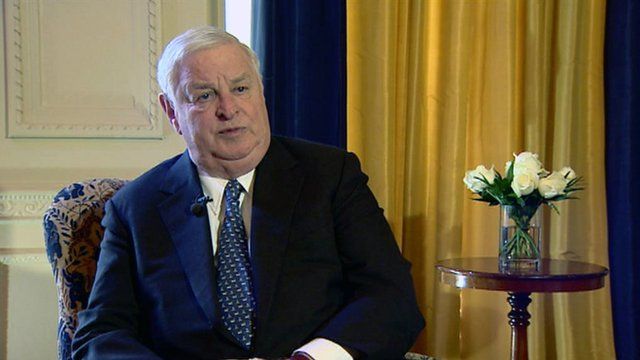 Video
US 'will stay neutral' on Scots independence
The US ambassador to the UK tells BBC Scotland he believes it is up to people in Scotland to decide their future.
Louis Susman said the Washington government was watching the debate unfold but would be staying neutral.
Mr Susman is about to leave office, and reflected on US-Scottish relations in an interview with BBC Scotland's political editor Brian Taylor.
When asked if the Scottish government's decision to release Lockerbie bomber Abdelbaset al-Megrahi had weakened its relations with the US, Mr Susman used the analogy of marriage, saying: "We have had a spat, it did not lead to divorce".