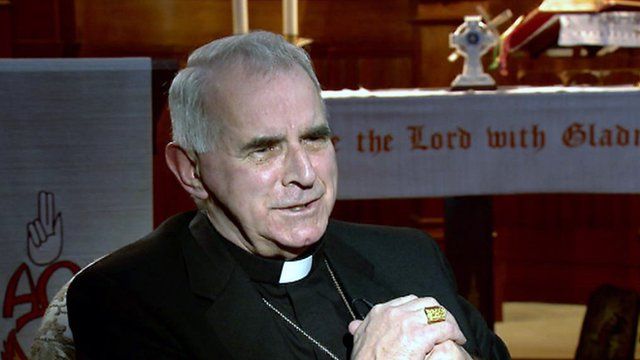 Video
Cardinal: Priests should be able to marry
Britain's most senior Roman Catholic has said he believes priests should be able to marry if they wish to do so.
Cardinal Keith O'Brien said it was clear many priests struggled to cope with celibacy, and should be able to marry and have children.
He was speaking to BBC Scotland's Glenn Campbell, as he prepares to travel to Rome to take part in the election of the next Pope.