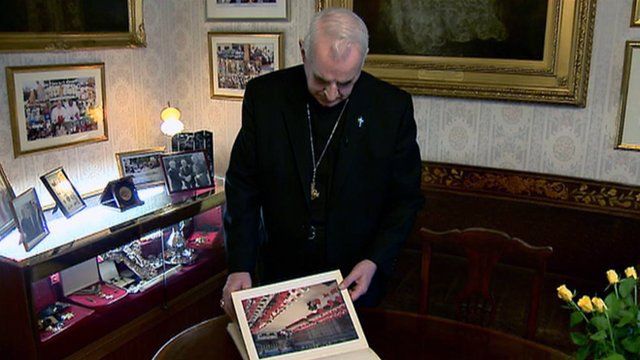 Video
Cardinal O'Brien resigns as Scots Catholic leader
The leader of Scotland's Catholics, Cardinal Keith O'Brien, is stepping down as the Archbishop of St Andrews and Edinburgh with immediate effect. His resignation has been accepted by the Pope.
Cardinal O'Brien's decision follows allegations of inappropriate behaviour towards priests dating back to the 1980s.
He will not now travel to Rome to take part in the election of a new Pope.
In a statement, the Cardinal said he did not want media attention to be focused on him rather than the Pope or his successor.
BBC Scotland's Reevel Alderson reports.