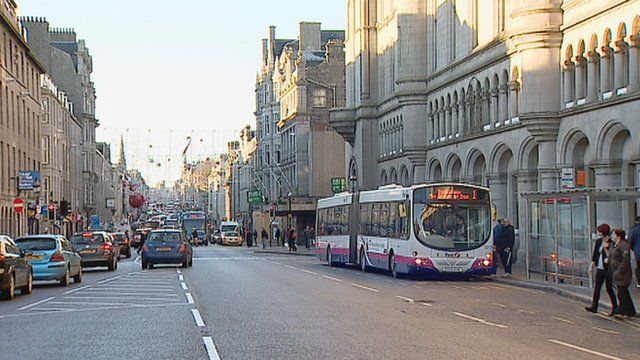 Video
Proposals to put the sparkle back in Aberdeen's Union Street
A 10-point plan to rejuvenate Aberdeen's Union Street has been unveiled.
The report, by academics at Robert Gordon University, includes a suggestion to improve architectural eyesores and encourage more people to move into flats the street.
Union Street, once the retail hub of the city, has fallen on hard times with shops moving away into shopping centres.