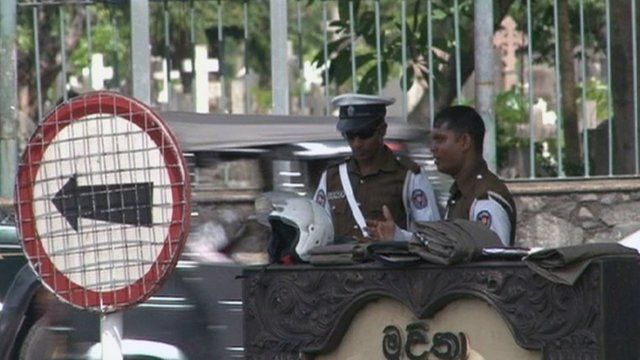 Video
Sri Lanka's police are retrained by Scottish officers
The Scottish Police College at Tulliallan took on the challenge of retraining a country's police force three years ago.
Officers were seconded to Sri Lanka, whose police force needed to build bridges with the community after a bitter 30 year civil war.
BBC Scotland's Willie Johnston reports on the £400,000 project funded by the Scottish government.