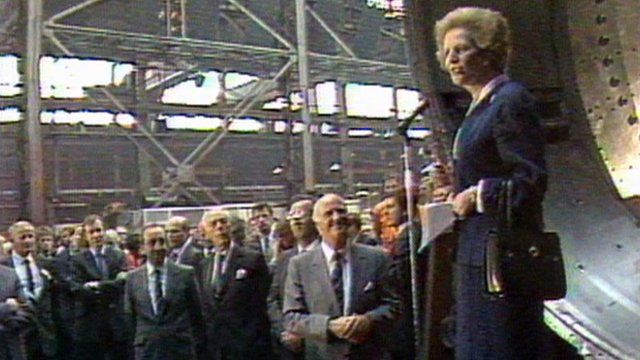 Video
Thatcher's free market and its impact on Scotland
Reaction has continued around the world to news of the death Baroness Thatcher who passed away at the Ritz hotel in London after a stroke.
She remains a polarising political figure with some academics arguing her economic policies also worked to Scotland's benefit.
BBC Scotland's Aileen Clarke looks back at Mrs Thatcher's "sermon on the mound" and its far-reaching impact.
The funeral of the former Prime Minister will be held at St Paul's Cathedral in London next Wednesday.