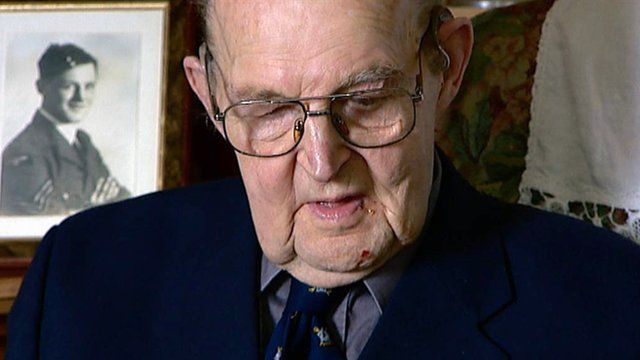 Video
WWII Aberdeenshire veteran's ID woes for brother's memorial
A veteran from Aberdeenshire says he is being prevented from attending a memorial ceremony to his brother, who was killed in World War II, because he does not have a passport.
William Crowther died after his plane was shot down in 1942. His brother Charles, from Laurencekirk, has been invited to Leeds Bradford airport in West Yorkshire, to see the unveiling of a memorial to William's squadron.
The airport says there are strict guidelines and Mr Crowther will need an official form of ID.
His son Peter says treating the 99 year old as a security threat is madness.