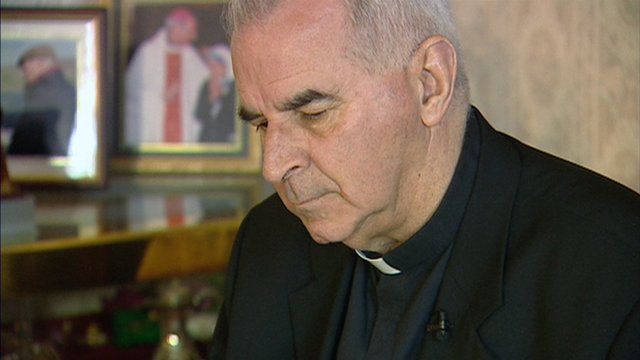 Video
Cardinal O'Brien's 'good work' praised by Papal Nuncio
The Pope's representative in the UK has praised Cardinal Keith O'Brien, saying that although he had made mistakes, he had done a lot of good work for the church.
Papal Nuncio Antonio Mennini also told BBC Reporting Scotland that a replacement Archbishop of St Andrews and Edinburgh would be appointed next month.
BBC Scotland's social affairs correspondent Reevel Alderson has this exclusive report.