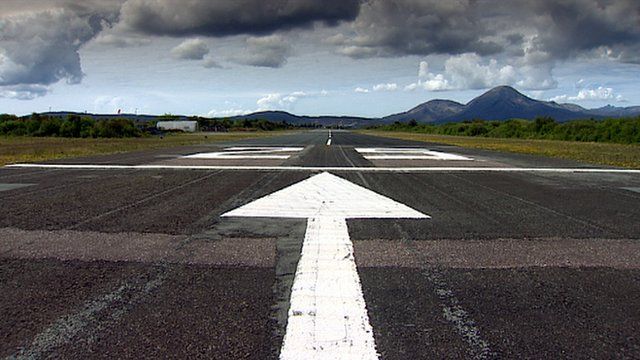 Video
Isle of Skye commercial flights could resume in 2014
A campaign has taken off to restart scheduled commercial flights between the Isle of Skye and mainland Scotland.
Commercial flights to and from the island airfield near Broadford were axed 25 years ago.
Campaigners have said a relatively small investment in new facilities at the largely disused airstrip could bring a major economic benefits to the area.