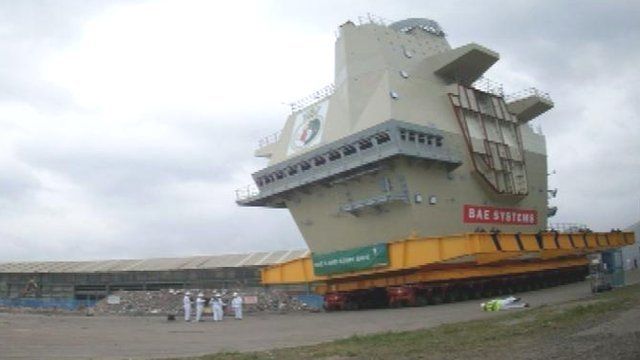 Video
Aircraft carrier section hitches a lift on a Fife-bound barge
A 750-tonne section of the UK's biggest aircraft carrier has been loaded on to a barge in the River Clyde.
Watch this time-lapse video to see how such a huge task is carried out.
The section of the massive ship, HMS Queen Elizabeth, will be welded to the barge and the transported to Rosyth, Fife, on 16 June, to be joined to its other sections.
HMS Queen Elizabeth and another aircraft carrier, HMS Prince of Wales, are the largest warships to be constructed for the Royal Navy.
Go to next video: Step on board Navy's new aircraft carrier