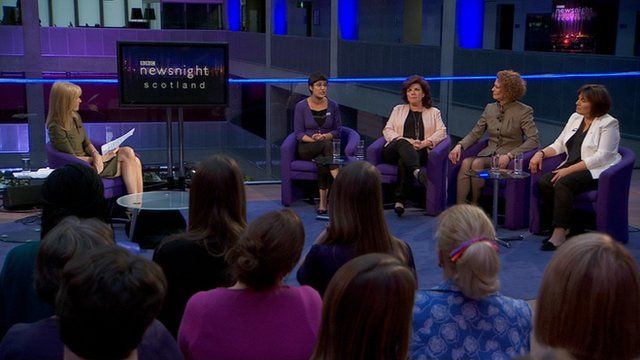 Video
Scottish independence: Newsnight debate: What women want
An audience composed exclusively of women - some of whom are firmly in one camp or the other, and the rest who have yet to make up their minds, join an expert female panel for a debate chaired by Jackie Bird.
The panel is Kainde Manji - a researcher at Glasgow University and campaigner on issues including the gender pay gap. She is a committed unionist and member of the Better Together group.
Actress Elaine C Smith is well known in her professional life and increasingly for her stance as an advocate for independence.
Amanda Harvie is a businesswoman and former chief executive of the financial services industry body Scottish Financial Enterprise. She is a champion of the pro-unionist cause.
And former diplomat and special adviser to Jack McConnell, Jeane Freeman, is a key member of the campaigning group Women for Independence.