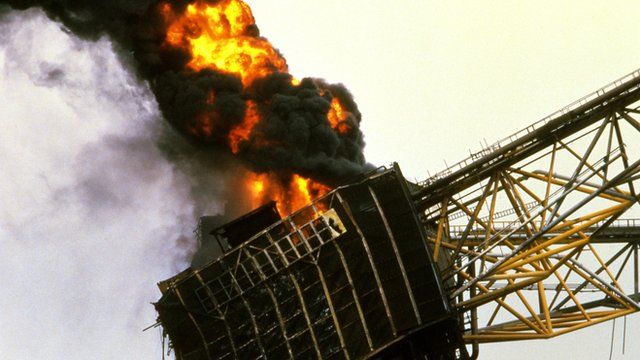 Video
Piper Alpha: Tragedy 'still almost unbelievable'
The 25th anniversary of the Piper Alpha disaster is being marked in Aberdeen.
Journalist Jane Franchi was the first reporter to break the news of the oil rig explosion which killed 167 men.
In her Reporter's Notebook for Good Morning Scotland she looked back at the events in July 1988.