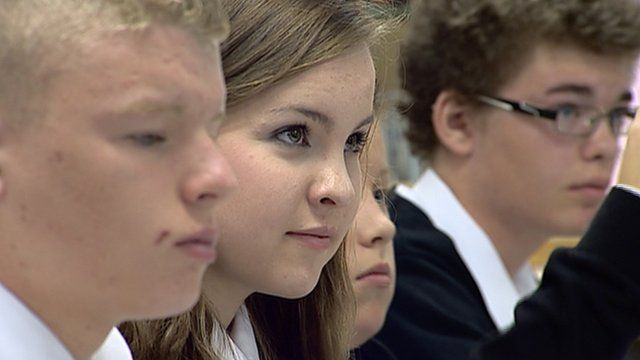 Video
Pupils in Scotland start learning for new exams
Pupils in Scotland have begun courses for the new curriculum for excellence qualifications which are replacing the old standard grade.
BBC Scotland's education correspondent Jamie McIvor spoke to modern studies teacher Jim Beattie in one classroom at Our Lady and St Patrick's High school in Dumbarton.
The pupils also spoke about the new way of studying for the one-year National exams.