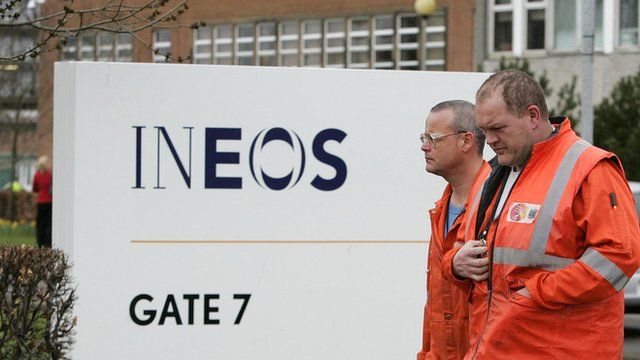 Video
Grangemouth chemical plant's future 'extremely grave'
Unions are calling for an emergency summit and parliamentary debate in a bid to avert strikes at an oil refinery and petrochemical site in Scotland.
Workers at the Ineos site in Grangemouth started an overtime ban and work-to-rule on Monday in support of Unite convenor Stevie Deans.
He was suspended, then reinstated, by the company over allegations linked to his involvement in the bitter row over the selection of a Labour candidate in Falkirk, where he is chairman of the local constituency party.
Tom Crotty, a director of Ineos, accused unions at the Grangemouth oil refinery and petrochemical plant of "fiddling while Rome burns".
Unite's regional secretary, Pat Rafferty told the Today programme that Stevie Deans "has been though three...investigations, all of which come out with the same outcome, that there is no case to answer".
Mr Crotty warned the Grangemouth facility would close by 2017 if it did not find savings and fresh investment.
"The situation is extremely grave," he insisted.
First broadcast on BBC Radio 4's Today programme on Monday 7 October 2013.