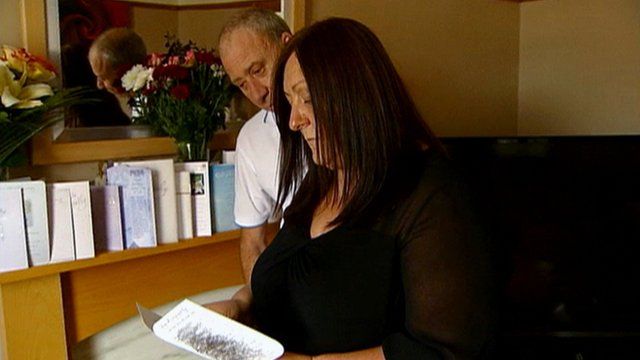 Video
Mother appeals over HGV crash that killed son
The mother of a man thought by police to have been hit by an HGV and then dragged underneath it for three miles, has appealed for anyone with information about the incident to come forward.
Angela Finlayson's 22-year-old son Robbie was found dead on the B7078 Carlisle Road, in Lanarkshire, in the early hours of Monday 23 September.
Police have staged a reconstruction to jog drivers' memories.
Mrs Finlayson told BBC Scotland: "There is only one thing left that we can do for Robbie and that is to find out what happened."