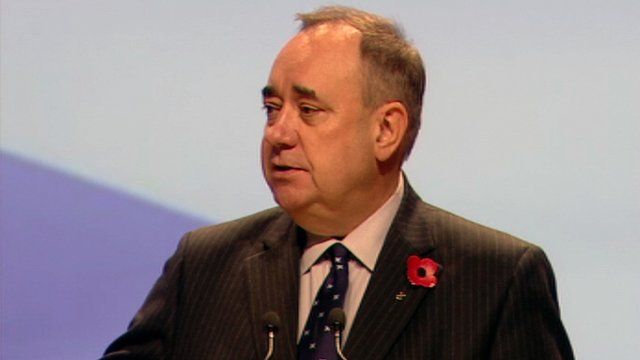 Video
Scottish independence: Salmond on the 'biggest opportunity'
Scottish National Party leader Alex Salmond has opened his party's annual conference in Perth by saying next year's independence referendum is the biggest opportunity Scotland has had in 300 years.
Mr Salmond said trust would be a key issue in deciding how people vote.
The first minister said people favoured the Scottish Parliament making decisions on tax, welfare and pensions by a factor of four to one. He described this as a natural majority for independence.
Mr Salmond predicted there would be a ''yes'' vote for independence in the referendum to be held in September 2014.