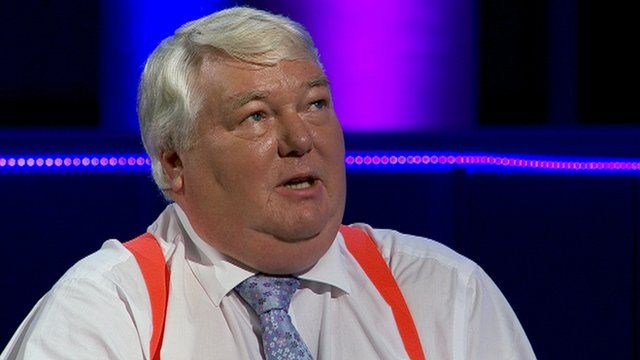 Video
Brian Taylor sings The Road and the Miles to Dundee
Voters in Dunfermline went to the polls on Thursday to elect a new MSP for the ward.
After polling stations closed, BBC Scotland's political editor Brian Taylor kept studio guests and the audience entertained with a verse of The Road and the Miles to Dundee.
BBC Newsnight Scotland presenter Glenn Campbell joked that Brian could sing 24 verses if there was a recount.
Scottish Labour candidate Cara Hilton won the seat.