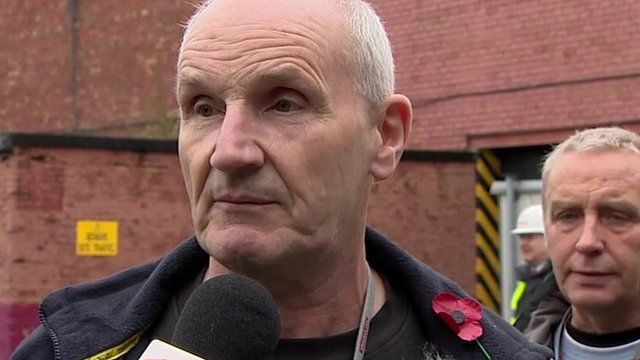 Video
BAE shipyard job losses: 'Preserve as many as possible'
BAE Systems is to cut 1,775 jobs at its yards in Scotland and England and end shipbuilding altogether at Portsmouth in southern England.
Speaking in Govan, Glasgow, Jamie Webster, of the Confederation of Shipbuilding and Engineering Unions said his union would do its best to preserve jobs for workers.
He said: "We will have almost certainly have a very detailed, very emotional and very difficult discussion with [BAE]."
Go to next video: Analysts: BAE job losses 'political'