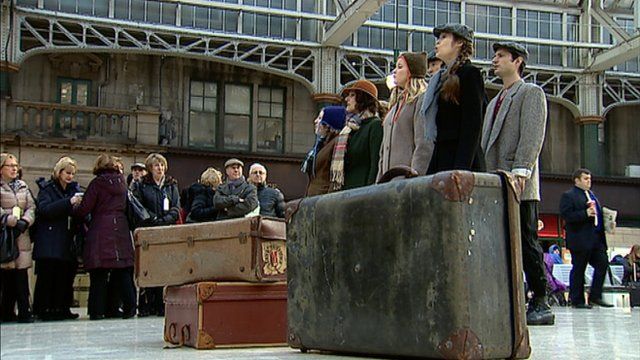 Video
Kindertransport play remembers child evacuees' journey
A new play will be performed at railway stations across the country to mark the 75th anniversary of the Kindertransport.
Kindertransport Live theatre recalls the journey of child evacuees, from occupied Europe during World War 2, to stay with foster parents in the UK.
BBC Scotland's arts correspondent Pauline McLean reports from Glasgow Central Station where the play opened.