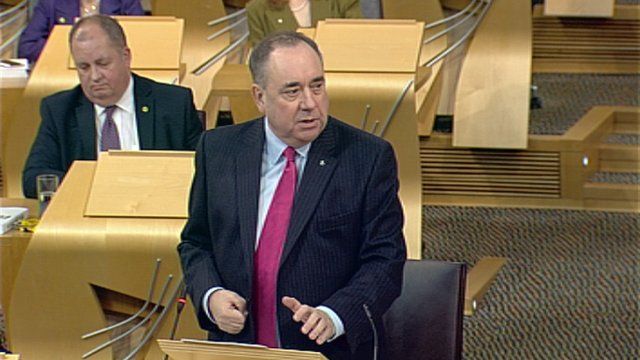 Video
Scottish independence: Salmond on 'childcare revolution'
First Minister Alex Salmond has told MSPs at the Scottish Parliament: "A childcare revolution is the sort of transformation impossible under devolution, that we can only imagine, under independence is one that we can implement."
But the pro-Union parties called on the Scottish government to act now to improve childcare for parents of young children in Scotland.
In the independence White Paper published on Tuesday, the Scottish government pledged another £100m a year for childcare in the first budget and a further £600m by the end of the first parliament, subject to a 'yes' vote in the referendum.
Scottish Labour leader Johann Lamont challenged Mr Salmond: "You need to invest immediately. You could do that now surely."
Go to next video: Scots childcare plans up for debate