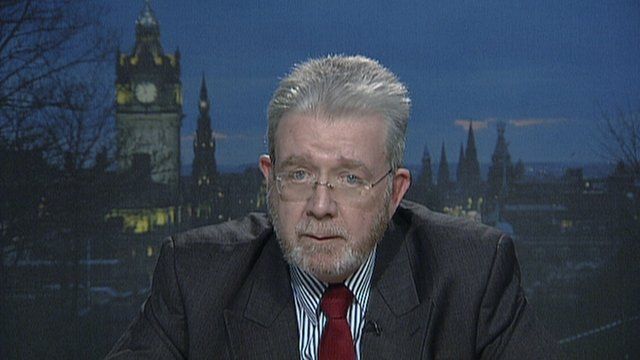 Video
Education minister Mike Russell explains new figures on class sizes
The average class size for Scottish pupils in primary years one to three has increased to more than 23.
Scottish government figures, released on Wednesday, also showed a rise in the number of pupils in a class of more than 26.
Education Secretary Michael Russell MSP spoke to BBC Newsnight Scotland's Gordon Brewer who began by asking him why a child entering P1 in September would be in a larger class than those who left in the summer.
Mr Russell said: "I would love to make more progress. Can we make more progress? That will depend on the resources that are available."
The SNP promised 18 pupils per class for the first three years of a child's primary education in their election manifesto in 2007. Since coming to power, 25 pupils has become the statutory upper limit but only for primary one classes.
Go to next video: Debate: Future of education in Scotland