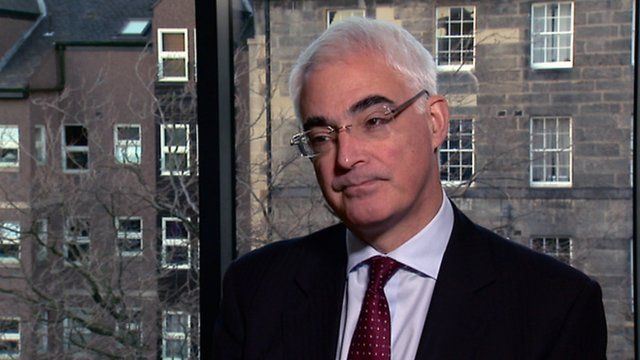 Video
Scottish independence: Darling on why you should vote No
The Scottish independence referendum will be held on 18 September, when voters will be asked the yes/no question, "Should Scotland be an independent country?"
In the second of two pre-recorded interviews, Alistair Darling sets out the case for a No vote. On Thursday, Deputy First Minister Nicola Sturgeon, made her case for the yes vote.
The former UK chancellor told BBC Scotland's political editor Brian Taylor that Scotland's interests were best served as part of the UK.
"We're better served by having the best of both worlds," he said.
Go to next video: Sturgeon on why you should vote Yes