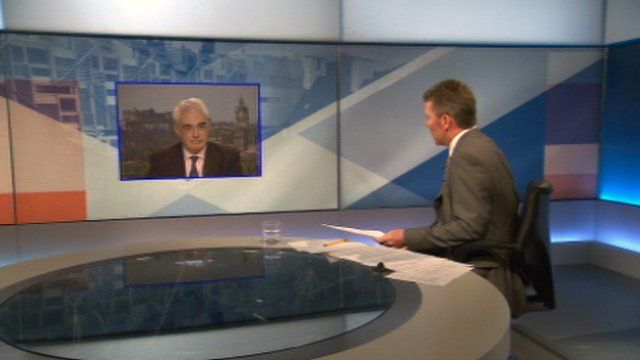 Video
Scottish independence: Alistair Darling answers your questions
In the latest of a series of BBC Scotland independence referendum webcasts, the leader of the Better Together campaign, Alistair Darling, answered your questions.
The BBC's Bill Whiteford put a variety of issues to the politician, who is Labour MP for Edinburgh South West and a former UK chancellor.
Topics covered included European Union membership, further devolved powers and the campaign itself. Mr Darling was also asked if there would be an alternative to the Scottish government's White Paper.
He said: "I'm not saying there won't be further devolution. I think devolution is a process, it will continue.
"It is the Nationalists who are putting forward the proposition that we should leave the United Kingdom.
"They are putting the case forward and they can't complain if we criticise or draw attention to some of the weaknesses."
He added: "We're not talking about two competing White Papers."
The referendum on Scottish independence will be held on Thursday, 18 September. Voters will be asked a single question: "Should Scotland be an independent country?"
If you want to find out more about the independence debate, go to our Scotland's future website.