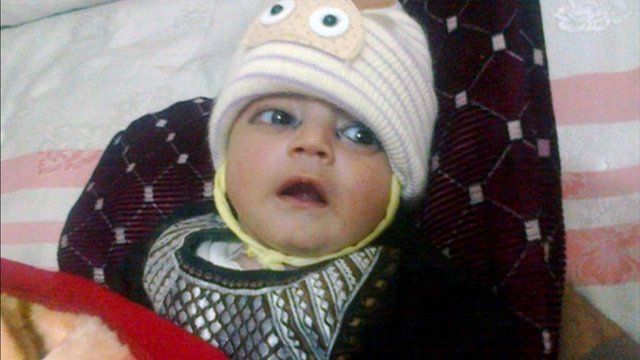 Video
Life-saving Scots care for gas explosion baby from Pakistan
A baby who was badly burned in a gas explosion in Pakistan is to be brought to Scotland for life-saving treatment.
Mohammad Sudais was just under two months old when a gas explosion ripped through the apartment block he was living in with his family in Peshawar in December 2013.
The Scottish government has stepped in to speed up the visa process and the boy's family hope it will be a matter of days until he arrives.
His uncle, who lives in Glasgow, has been campaigning to bring him here for weeks.
BBC Scotland's Suzanne Allan reports.