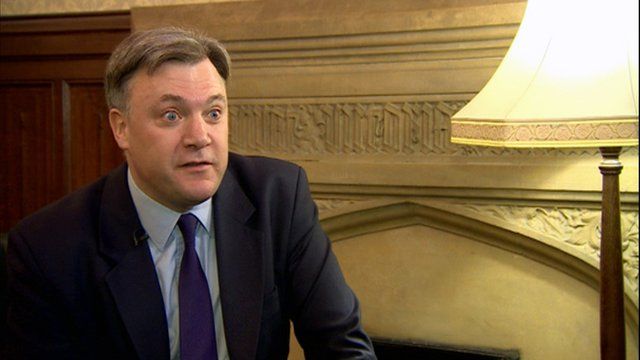 Video
Scottish independence: Balls - 'Independence will cost jobs'
Shadow Chancellor Ed Balls has said voting for independence "will cost jobs and growth in Scotland".
Mr Balls told the BBC: "The Labour treasury in 2003 published an assessment which said that Britain should not join the single currency and history has proved that judgement to be right.
"Drawing on that analysis, the Treasury 10 years on, is saying that analysis applies to Scotland and that is correct."
Chancellor George Osborne had earlier said a vote for Scottish independence would mean walking away from the pound.
The sentiment was echoed by Mr Balls, who said: "If Scotland chooses independence that will cost jobs and growth in Scotland, it will lead to higher interest rates."
Go to next video: 'Pound not an asset to be divided up'