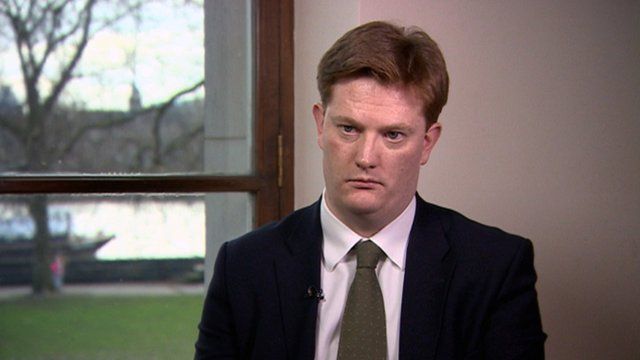 Video
Alexander says Salmond needs another currency plan
Chief Secretary to the Treasury Danny Alexander has said Alex Salmond needs to come up with another plan for currency in the event of independence in the Scottish referendum.
Mr Alexander told BBC Scotland's James Naughtie: "Alex Salmond needs to move on now and say, given that the penny is dropping there's not going to be a currency union, which of those other options he would prefer".
First Minister Alex Salmond had earlier accused the three major UK parties of "bluff, bluster and bullying" in their rejection of a currency union with the rest of the UK in the event of independence.
Chancellor George Osborne confirmed the UK government's position during a speech in Edinburgh. He said: "If Scotland walks away from the UK, it walks away from the pound".
Labour and the Liberal Democrats have issued similar statements.
Go to next video: Salmond on UK currency 'bluff'