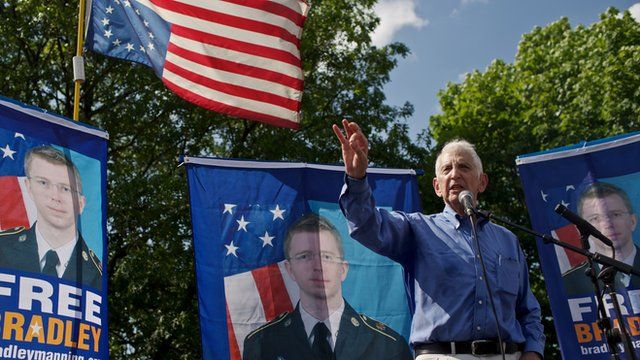 Video
Daniel Ellsberg's delight at Edward Snowden election
Students at Glasgow University have elected American whistleblower Edward Snowden as their new rector.
The former CIA contractor is unlikely to be able to attend the university court. He has been given temporary asylum in Russia after leaking hundreds of classified National Security Agency documents to the media.
Daniel Ellsberg, the former state department official who released the Pentagon papers on how the public had been led over the Vietnam war leading to the impeachment of President Nixon, told BBC Scotland: "The recognition is wonderful and I'm really delighted to see that young people... appreciate what he has done for the world."
Mr Ellsberg went on to say that if mistakes had been made in the release and publication of US government papers then Edward Snowden "would have to share responsibility for that with the newspapers that have chosen to publish the material he gave them".