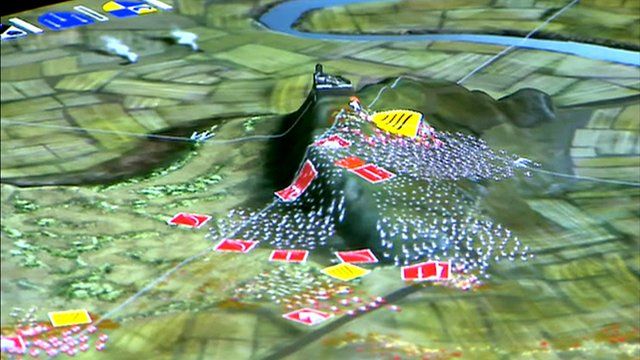 Video
Re-enacting the Battle of Bannockburn at new visitor centre
Visitors to the historic Bannockburn site, in Stirling, will soon be able to re-enact the famous battle of 1314 when Robert the Bruce's Scottish forces beat the English army.
State-of-the-art graphics and Hollywood special effects will be on show at the new visitor centre that will open in March.
BBC Scotland's Andrew Anderson has had a preview.