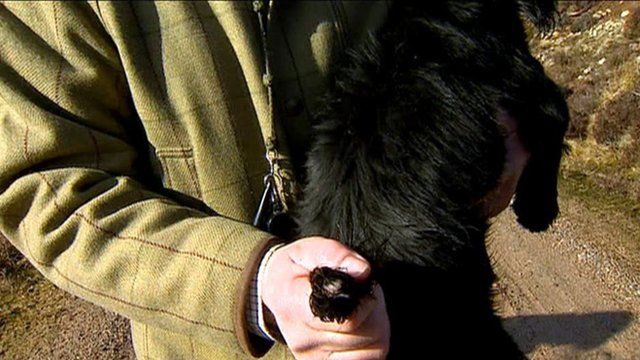 Video
Gamekeepers' call to end ban on dog tail docking
Gamekeepers have been calling on the Scottish government to end the ban on docking working dogs' tails.
They say dogs should not be docked for cosmetic reasons but that working dogs should be exempt as they are suffering agonising tail injuries while working in thick undergrowth.
The ban on docking came into force in Scotland in 2007. The Scottish government later said it would reverse the ban if there was evidence that it was in the dogs' best interests.
BBC Scotland's Craig Anderson reports.