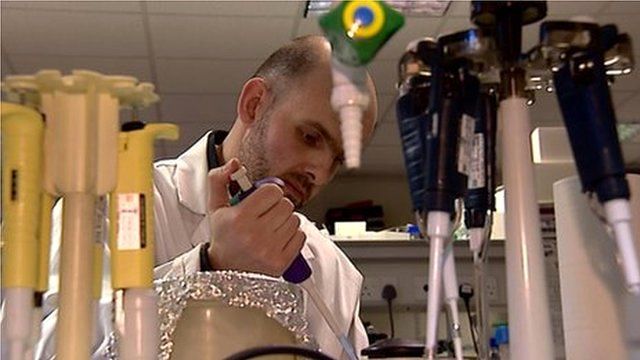 Video
Floppy baby syndrome research breakthrough
Scientists at Edinburgh University have found a chemical in plants could help to treat babies born with a rare muscle disease.
Research into the naturally-occurring substance quercetin, found in some fruits, vegetables and grains, suggest it could be used to ease the symptoms of floppy baby syndrome.
The disease, also know as spinal muscular atrophy, leaves babies with little or no control over their movements. In some cases it is fatal.
BBC Scotland's Joanne Macaulay reports.