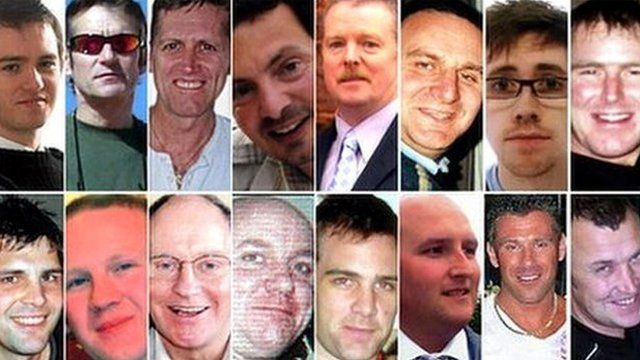 Video
Super Puma crash: Relatives react to inquiry findings
An inquiry into the deaths of 16 men in a North Sea helicopter crash has concluded that the accident could have been prevented had maintenance procedures been followed.
Relatives of the 16 men who died in the 2009 crash are giving their reaction to the findings of the fatal accident inquiry, which took place earlier this year.
All those on board died when the Bond Super Puma came down in the North Sea.
Those speaking, from left to right, are: Tommy Campbell of Unite; John Edwards, father of James Edwards; Chris Gordon of Thompsons Solicitors; Tom Marshall of Thompsons Solicitors; Audrey Wood, mother of Stuart Wood; Jake Molloy of RMT.