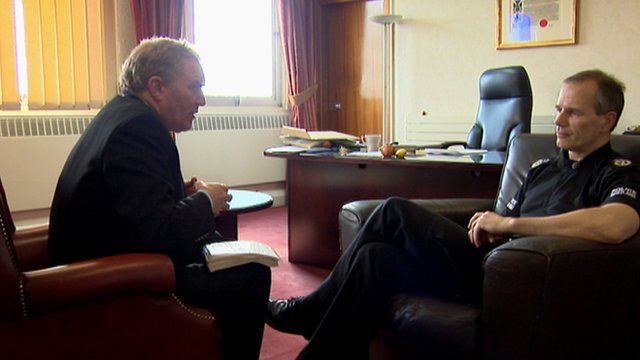 Video
Scottish independence: Sir Stephen House on Yes vote implications
Scotland's chief constable has revealed talks are under way to discuss intelligence sharing if there is a Yes vote in the independence referendum.
Security and intelligence services are reserved to Westminster, with the Metropolitan Police providing the UK lead in counter-terrorism.
If Scotland was independent, these powers would fall to Holyrood.
But in a wide-ranging interview with BBC Scotland's home affairs correspondent Reevel Alderson, Sir Stephen House said he did not view this as a "massive significant issue."
Sir Stephen also gave his assessment of the first year of the new amalgamated Police Scotland force.