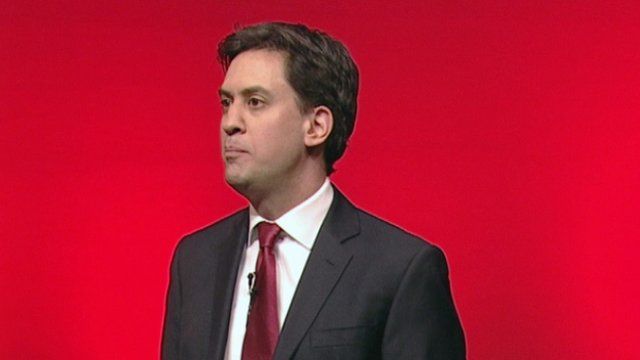 Video
Labour's Ed Miliband outlines more powers for Scotland
Ed Miliband has warned that voting for an independent Scotland would lead to a "race to the bottom".
The leader of the UK Labour Party told delegates that he was proposing: "Devolving more power over social security but still sharing risks, more flexibility over income tax rates but no race to the bottom when it comes to income tax.
"Sharing resources. fighting for social justice, bringing power closer to the people".
Mr Miliband delivered his comments during his keynote speech to the party's Scottish conference in Perth.
A devolution commission had been passed by the Labour Party earlier in the day.