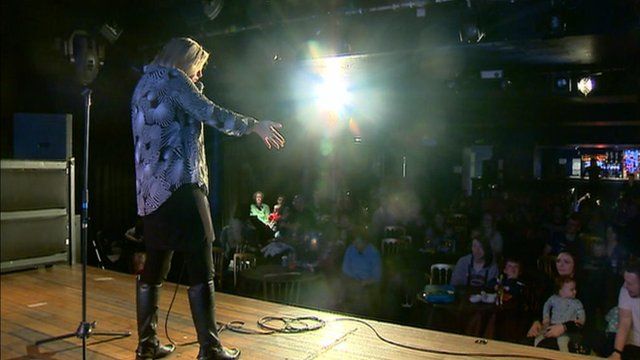 Video
Comedians take up the Watch With Baby festival challenge
Most comedians are used to being heckled but even veterans may be put off by members of the audience who scream, shout and wander off in the middle of a performance.
Taking up this challenge did not daunt performers at the Watch With Baby show during this year's Glasgow International Comedy Festival.
BBC Scotland arts correspondent Pauline McLean reports.