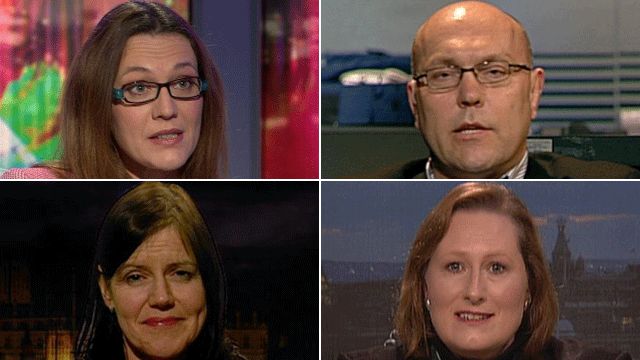 Video
Scottish independence: Experts discuss post-Yes childcare plans
Four experts from business and academia have been debating the state of Scotland's childcare system.
Dr Ingela Naumann, from Edinburgh University; Ross Martin, from the Scottish Council for Development and Industry; Dr Samantha Callan, from the Centre for Social Justice and Prof Susan Deacon, an early years advocate, took part in the Newsnight Scotland discussion.
They were being asked about the Scottish government's "transformational" childcare plans for a post-Yes Scotland.