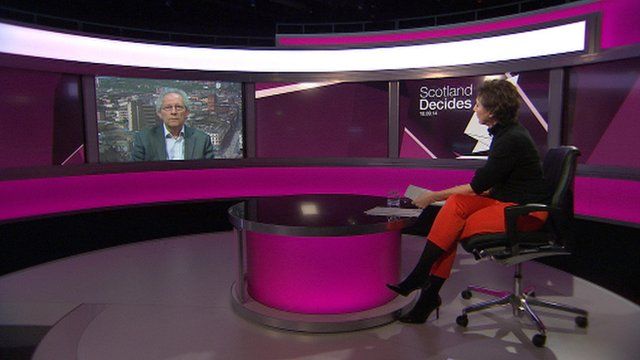 Video
Scottish independence: Henry McLeish answers your questions
Former Labour First Minister Henry McLeish has been answering your questions in the latest BBC Scotland independence referendum webcast.
BBC Scotland's Isabel Fraser has been putting your questions to the Scottish Labour Party politician, author and academic.
Voters in Scotland will go to the polls on 18 September 2014 when they will be asked a single yes/no question: "Should Scotland be an independent country?".
You can follow coverage of the referendum on our Scotland's Future page.