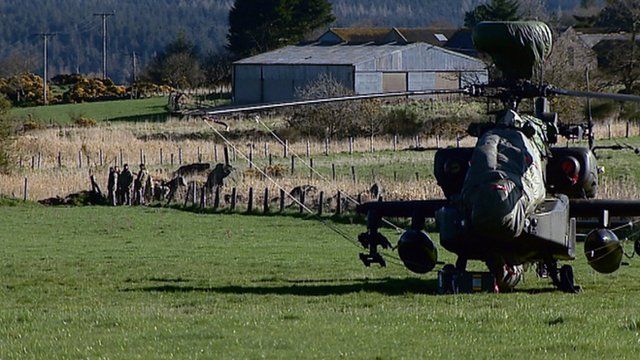 Video
Troops guarding Army helicopter in Aberdeenshire field
The Ministry of Defence has said it expects an Army helicopter which made an emergency landing in an Aberdeenshire field to remain there for several days.
The Apache attack helicopter was forced into an emergency landing on the outskirts of Aberdeen on Monday.
No-one was injured. The MoD has said the aircraft's engine would be replaced by engineers.
Farmer Kevin Park saw the drama unfold. He said: "We went down and talked to the pilot and co-pilot. They said it was an emergency landing that they'd had an engine failure and needed to set the aircraft down very quickly as they were struggling to maintain height."