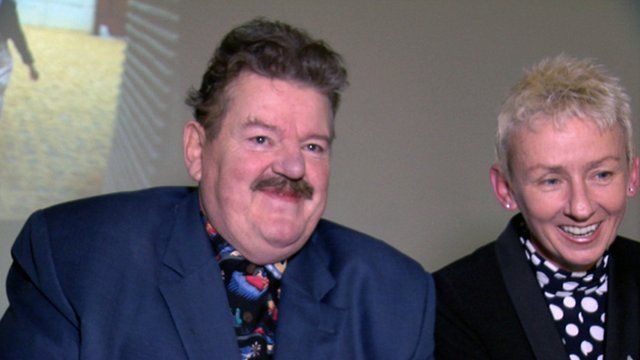 Video
Coltrane and Gray relive art school
Robbie Coltrane and Muriel Gray, both former students, relive their memories of the Glasgow School of Art as its new building is officially opened.
Robbie Coltrane has officially opened the new Reid Building at Glasgow School of Art.
The £30m building has been named after Dame Seona Reid, the school's first female director.
BBC Scotland arts correspondent Pauline McLean spoke to Coltrane and fellow former student Muriel Gray after the opening.
The conversation began with the pair reminiscing about their time at the "literally awesome" school and soon took off in other directions.