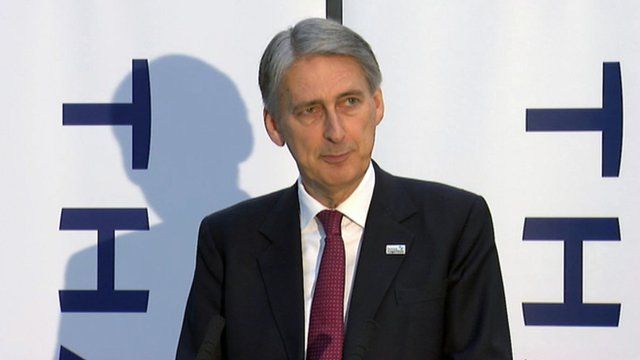 Video
Scottish independence: Hammond says Yes vote risks Scottish defence jobs
The UK Defence Secretary has said there would be no guarantee that warships would continue to be built in an independent Scotland placing jobs at risk.
Philip Hammond was speaking in Glasgow when he questioned the SNP's plans for the defence of Scotland and claimed the security of the entire UK would be damaged by independence.
Mr Hammond said UK governments had always sought to build ships in the UK but in the future that may change: "That policy and the Royal Navy's scale delivers billions pounds of investment and sustains thousands of Scottish jobs, directly and indirectly.
"I believe it is neither in Scotland's interests nor the rest of the United Kingdom's to put that at risk".
Go to next video: Defence 'is a matter of co-operation'