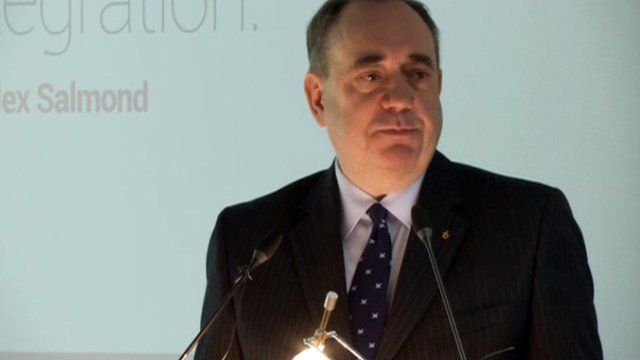 Video
Scottish independence: Salmond says Scotland 'lynchpin' of EU's future
Alex Salmond has put the case for an independent Scotland's continuing membership of the European Union.
The First Minister was giving a keynote speech at the College of Europe in Bruges when he said: "Scotland's vast natural resources and human talent make it one of the lynchpins of the European Union's future."
Mr Salmond had earlier outlined what he called a "practical common-sense approach to membership" before reiterating his belief that rising Europhobia at Westminster and the possibility of an in/out referendum on EU membership in 2017 presented a "real risk" to Scotland's place in Europe.