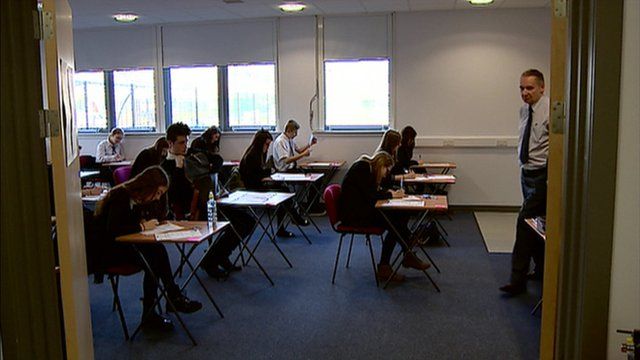 Video
First students sit new National 5 exams
Thousands of school students across Scotland have been sitting the new National 5 qualifications.
The Scottish government and the Scottish Qualifications Authority have said they are confident the exams will go smoothly but some parents have expressed concern that their children are being used as guinea pigs.
One pupil who sat the first exam said: "Most of it we had covered in class and it wasn't too challenging but challenging enough".
BBC Scotland's education correspondent Jamie McIvor reports.