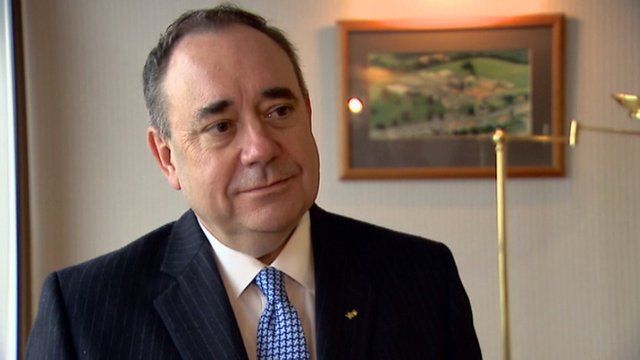 Video
Alex Salmond: 'Putin remark was not ill-judged'
Scotland's First Minister Alex Salmond said remarks he made about admiring Russian president Vladimir Putin were not ill-judged.
In a magazine interview he had commended Mr Putin on "restoring a substantial part of Russian pride".
However, a number of Westminster politicians called Mr Salmond's comments a "gross error of judgement".
Mr Salmond told the BBC: "When I spoke about Russian pride, it was in the aftermath of the Sochi Olympics which I think most people would agree were well run, a success and restored Russian pride.
"They were balanced remarks and any reasonable interpretation would say they were pretty sensible as well."