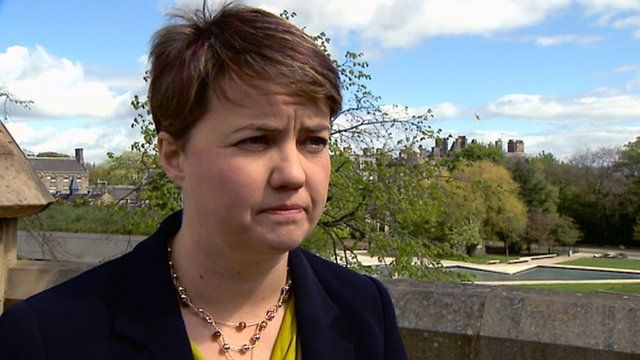 Video
Ruth Davidson begins Tory European election campaign
Ruth Davidson has begun the Scottish Conservative Party's election campaign for the European Parliament elections.
The party leader said: "If you want Scotland within the United Kingdom, if you want the United Kingdom to use its weight in Europe to reform the European Union, then vote Scottish Conservative".
She went on: "Most people across Scotland want to see reform in Europe and that's what we are offering. Also, crucially, we are the only party that's offering to put it to a vote".