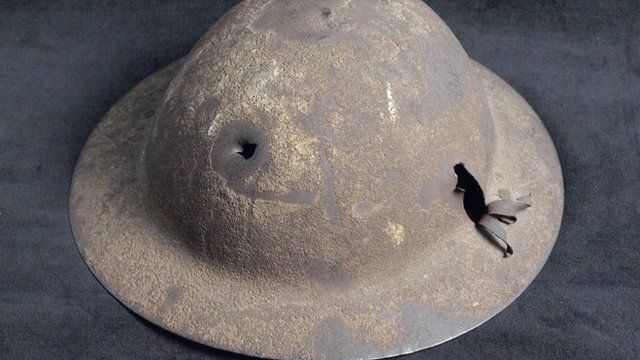 Video
World War One author's life-saving helmet returns to Flanders
A helmet which saved Eric Linklater's life during World War One has returned to the battlefields of Flanders.
The Orkney writer had a miraculous escape in 1918 when the tin helmet was pierced by a German bullet.
The helmet, which is now displayed in the Orkney Museum, has been loaned back to the Linklater family who took it to Belgium as part of commemorations by the Black Watch regiment.
BBC Scotland's Fionn McArthur has been speaking to Eric's son, Magnus Linklater.