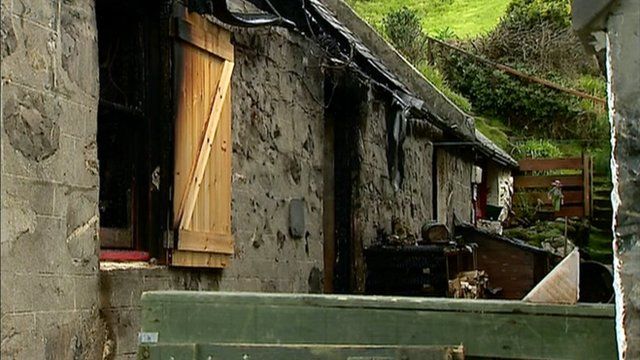 Video
Fears for elderly woman after Crovie fire
An investigation has been launched after a fire destroyed a cottage in the Aberdeenshire coastal village of Crovie.
There are fears for an elderly woman who lived in the house and who has not been seen since the outbreak.
There were no reports of casualties at the scene but the building has been so badly damaged it is still unsafe for investigators to enter it.
BBC Scotland's Fiona Stalker reports.