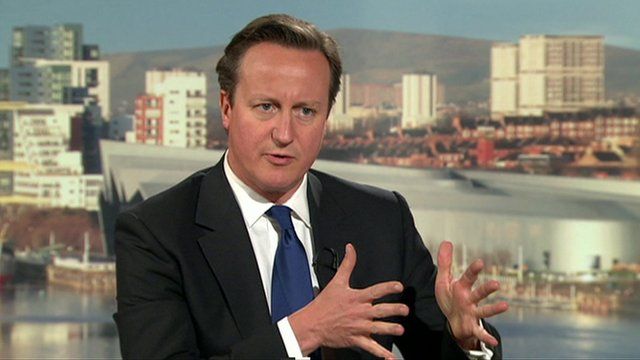 Video
Scottish independence: Cameron says No vote 'not for status quo'
The prime minister has called for "cross-party consensus" on further devolution if there is a No vote in the referendum on Scottish independence.
On a visit to Glasgow, David Cameron told BBC Scotland's Reporting Scotland programme voting No was not simply voting for the status quo.
And he said he thought the Better Together campaign was doing a good job.
Scottish First Minister Alex Salmond said nobody would believe Tory promises of more powers for Scotland.
Go to next video: Cameron in plea to Union supporters