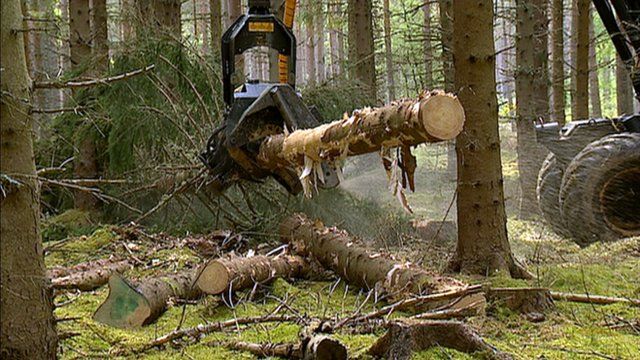 Video
Could Scotland run out of wood?
The Forestry Commission is warning that Scotland does not have enough trees.
Experts have said there could be a major decline in the availability of wood within a generation if more trees are not planted soon.
The shortage would threaten jobs in the multi-million pound timber industry.
BBC Scotland's Craig Swan reports.