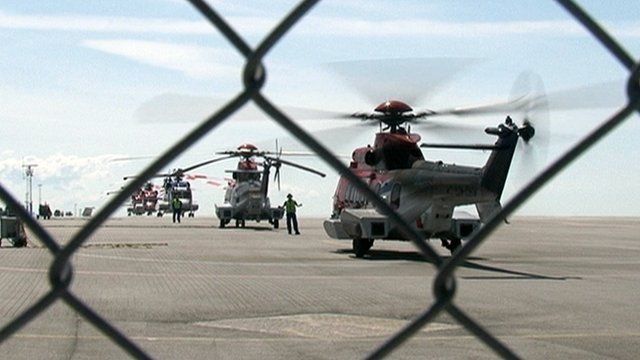 Video
Norway shuns UK helicopter safety code
Authorities in Norway have criticised some of the changes to the UK's offshore helicopter industry brought in following a series of crashes in the North Sea.
The Scandinavian country has a better safety record than the UK. No flights have been lost there since 1998.
The Norwegian Civil Aviation Authority has said it does not plan to duplicate any of the changes.
BBC Scotland's Kevin Keane reports from Norway.