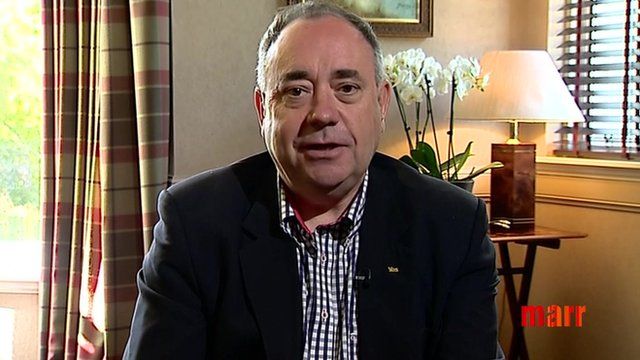 Video
Salmond downplays Obama's comments on independence debate
Scotland's First Minister, Alex Salmond, has downplayed US President Barack Obama's intervention in the debate over Scottish devolution, saying: "on the Richter scale of presidential interventions, this was pretty mild".
With 100 days to go until Scots vote in a referendum on independence from the United Kingdom, the SNP leader also said it would be "very foolish" to rely on pro-union promises of more powers for the devolved Scottish Parliament ahead of the referendum.
You can watch the Andrew Marr Show in full on the BBC iPlayer.
Go to next video: Scottish effect on border businesses